8 Super Foods for a Nursing Mom
Whether you're new to the breastfeeding world or not, it can be challenging. Sometimes our breasts seem to have a mind of their own when it comes to lactation, but there are certain foods you can introduce to your diet that can increase your milk supply. These foods are "galactagogues," which mean they aid breast milk ejection in animals. Luckily for the 77% of moms nationwide who choose to breastfeed, many of these galactagogues are both easy to access and delicious.
1. Water
You guessed it! Water is good for pretty much anything pertaining to our body so it's no surprise that it makes this list. It isn't exactly a food but it does have a tremendous impact on your body's fluids, including your milk supply. Up your water intake to be as close as possible to the recommended 8 glasses a day. Your body is much thirstier for water than we think. In fact, nearly 75% of Americans are unknowingly dehydrated.
2. Garlic
Garlic compliments an endless amount of dinner dishes you probably already have on your menu. This herb is not only delicious but it is a galactagogue too. No need to scare off vampires with copious amount of fresh garlic to get the job done; introducing just a little garlic to your diet is proven to increase your breast milk supply. Garlic is also available in pill form if by chance you are a vampire who isn't crazy about its flavor.
3. Spinach
Spinach is an excellent source of iron, vitamin K, calcium and folic acid. These nutrients are especially important for nursing mothers. Your body's caloric requirements for minerals and vitamins are amplified when you're breastfeeding. Dark leafy greens are packed with phytoestrogens that promote healthy breast tissue and healthy lactation.
4. Carrots
The beta-carotene packed in just one full carrot is enough to get you lactating. This popular bunny favorite is an excellent source of potassium and is absolutely delicious steamed with a meal or eaten alone.
5. Fennel
Fennel may not be the most popular food item on this list but studies have shown that the seeds in fennel can vastly increase your milk supply. In addition to being a lactation goldmine, fennel is rich in vitamin C.  Preparing your veggies and rice with fennel can help digestion and get the lactation process underway.
6. Nuts
Nuts are easy to snack on and come in a wide array of flavors. Choose a brand that is less oily and low in sodium to get the best results. Almonds, cashew and macadamia are easy to access antioxidants and are a foolproof way to get lactating.
7. Oatmeal
Good old oatmeal is great for lowering cholesterol and getting your breasts to begin lactating. The great thing about oatmeal is customizing it to taste. Throw in some fresh fruits, granola, honey and make this milk boosting treat your own.  You'll find that your body responds positively to oats during the breastfeeding process.
8. Hummus
The delicious legumes found in homemade and even store bought hummus are surprisingly as lactogenic as they are delicious. The combination of lentils, chickpeas, lima beans with garlic is the perfect galactagogue for nursing mothers.
Is there a snack that gets you lactating that we missed. Share your recipes and your breast milk boosting favorites with us in the comment section below or on Facebook.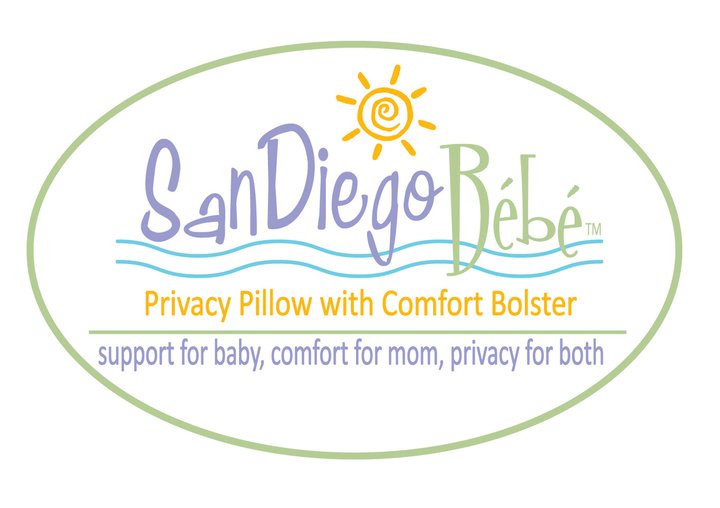 Guest Blog by Sandy Clark, Inventor of San Diego Bebe Eco-Nursing Pillow
San Diego Bebe® was designed by San Diego native Sandy Clark, a passionate breastfeeding advocate and mother of twins. Clark was inspired at a San Diego beach one day where she witnessed a young mother unsuccessfully nursing her baby. As the mother struggled to keep a blanket across her shoulder for privacy while her baby wailed from heat and hunger, Clark vowed then and there to design a product that would help resolve the issue of discretion while nursing in public. San Diego Bebe® was born that day.
After Clark read a recent Duke University study on toxic chemicals in baby products, she sent her nursing pillow to Duke to be tested and reviewed. Duke University Chemical Scientist Dr. Heather Stapleton, the nation's leading fire-retardant research specialist, and a new mother herself, said, "It's wonderful to find a nursing pillow on the market that is not treated with chemical flame-retardant additives in the filling material. San Diego Bebe® Eco-Nursing Pillow is not only a very supportive pillow with amazing features for discreet nursing, but is also free of flame-retardant chemicals that have been shown to cause adverse health effects in animal studies. I applaud this manufacturer for taking steps to produce high quality products that meet the same flammability standards without using these chemicals."
San Diego Bebe® Eco-Nursing Pillow is the healthiest and most innovative nursing pillow on the market. Made with virgin Eco*Loft™ fiber, a non-toxic and hypo-allergenic foam-alternative, it's void of harmful chemicals. It's also recyclable and eco-friendly. San Diego Bebe® is available in two versions, for nursing one baby or twins. The entire line is baby-safe, and is covered with deluxe plush fabrics including organic cotton.
Click to view a Nursing Pillow Comparison Chart to learn more.
Interested in writing a guest blog for oogiebear? Send your topic idea to pr@oogie.com.
Note: This blog post is intended for informational purposes only and not to give professional medical advice. Please consult your doctor about any questions you may have regarding your child's health and before following any of the suggestions in this post.