Helpful Tips for Dealing With Baby's Fever
The first time your newborn baby gets a fever, it can definitely be one of the scariest moments for a parent. Just like the fevers adults get, it could be harmless or something more serious. However, since a newborn's developing immune system can't fight off a fever as well as adults, precautionary measures should surely be taken.
Keep in mind: a fever that reaches 100 degrees or more should be reported to your baby's doctor immediately. Here's what you can do when your baby has a fever.
Food and Drink
When your child has a fever, they should be drinking a lot of fluids. Extra fluids can bring their temperature down a little and keep them hydrated in case they may be vomiting.
Also, your child's nutrition can't go out the window, even if they're in no mood to eat. While forcing them to eat and drink isn't the best idea either, making sure that your child stays healthy throughout the length of the fever is important. You might find that your little one insists on the breast or the bottle because it's soothing.
Treatment
Avoid bundling your child up in any extra clothing or blankets, as this could cause an even further rise in body temperature. The room temperature should be comfortable, and a light fan may even help to keep your child cool.
Before giving your baby any medicine, consulting with your doctor is the best idea. If they give you the ok, acetaminophen and ibuprofen will help to lower your child's fever. Make sure to follow instructions very carefully when administering any medication, especially the age restrictions.
Finally, a lukewarm bath could also help to bring the fever down a bit, if given at the right temperature.
Professional Help
There may come a point where seeking professional help from your doctor or even the emergency room may be necessary. If your child experiences an ever-increasing fever that won't go down, they should definitely be taken to the hospital. Also, if fever symptoms come and go frequently, or your child isn't producing any fluids (through crying or in their diaper) it may be time to seek further help. The following are some other signs that you should take your child to the doctor or hospital:
Child is 3 to 12 months and has a fever of 102.2 degrees or higher
Child is under 2 years old and has had a fever longer than 48 hours
Any age child with a fever over 105 degrees
The fever comes and goes multiple times in a week's time
Other symptoms are present along with the fever that would indicate a more serious illness
How Sleep is Affected
Your child may sleep more when he has a fever, but if your child is uncomfortable, he may not have uninterrupted sleep. If you are in the middle of working on sleep training your child, you will need to put this on hold until he is better again. Offer your child as much comfort as necessary and go back to sleep training when the illness has passed. It is also not necessary to be as rigid with your child's schedule when they are sick, as fever may make him more drowsy at times of the day when he does not typically sleep. Allow your child the opportunity to eat, drink, and rest as much as possible and hopefully your child will go back to sleeping better once he is feeling better.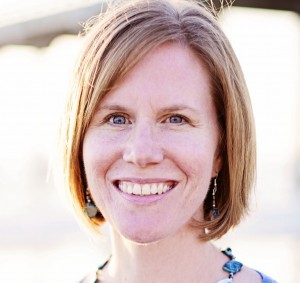 Guest Blog by Lori Strong, Certified Sleep Consultant and Owner of Strong Little Sleepers
Lori is a Certified Child Sleep Consultant through the Family Sleep Institute and Certified Happiest Baby Educator. She is the founder and owner of Strong Little Sleepers, which was started on the idea that all families need and deserve to get a good night's sleep. Lori was the first certified child sleep consultant in Austin, Texas and was honored as Best Sleep Expert in the 2013 Austin Birth Awards. She is also a member of the International Association of Child Sleep Consultants. Lori combines her experience as an educator and a parent to offer customized sleep plans and support to families with children ages 0-6 across the country.
For more information, please visit www.stronglittlesleepers.com.
Interested in writing a guest blog for oogiebear? Send your topic idea to pr@oogie.com.
All data and information provided on this site is for informational purposes only. oogiebear or myoogie.com makes no representations as to accuracy, completeness, current-ness, suitability, or validity of any information on this site and will not be liable for any errors, omissions, or delays in this information or any losses, injuries, or damages arising from its display or use. All information is provided on an as-is basis.